Hotel Insider:
  This is the Yunji Technology's brand-new interview column with hotel practitioners. With the concept of "seizing the changes in the new era of hospitality, sharing the ideas of front-line practitioners", this column interviews hotel practitioners are actively sharing their knowledge, insights and practical experience in the hotel digitization era.
  Yunji Technology has been deeply engaged in the hospitality industry for 7 years, served more than ten thousand clients. Yunji aims to carry the value of the industry in the new economic era and empower the intelligence upgrade of hotels by recording the changes and growth of the hospitality industry and hotel staff.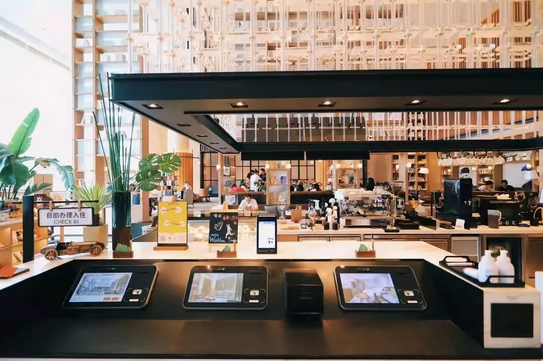 The five-star hotels in the 1990s guided the lifestyle of hotel guests. Then, most people started to buy Simmons, duvets and houses shower rooms after they saw them in high-end hotels for the first time. Today, in the 2020s, what new experiences can hotels offer us?
  Hotel Insider
  Diverse books, delicious coffee, exquisite decorations, and, board games... Collision of various styles and atmospheres, convergence of new and old designs, and, classic and fashion... The vast and exquisite lobby occupying 330 m² offers a modern and retro space for living, tasting, enjoying, and gaming.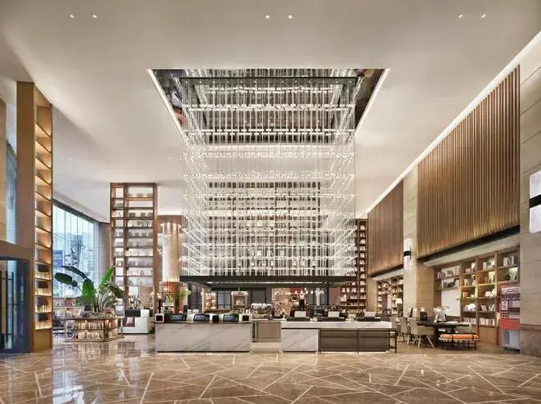 On June 29, 2021, the newly opened Wanda Yi Hotel in Wuxi was absolutely stunning. Wanda Yi Hotel is another hotel chain of Wanda Hotels & Resorts. It is also a sign of Wanda's efforts to transform old hotels into high-end lifestyle hotels since it shifted attention to the middle and high-end market.
  After Renovation: Wanda's Retro Fashion
  HOTEL INSIDER
  If preserving classic design is a tribute to times, the refreshing renovation can be a gift to the new generation of guests to taste the essence of time. The design of the hotel combines unique local features and urban changes in Wuxi and preserves a large number of non-replicable materials and historical architectures as a whole.
  With a warm smile, a cup of coffee, and a good book, guests are free to shred off burdens and troubles, discover the beauty of the city and feel the considerate services of the hotel. In Wuxi Wanda Yi Hotel, over half of the young guests are fond of the hotel's retro design, delicious and tasty coffee and warm services. The theme parties in the top-floor cafeteria and cross-field book club have become new assembling place for hotel guests and the neighboring residents. Wanda Hotels & Resorts shared with Yunji Technology that:
  "We are committed to combining the hotel design with spatial functions. With online applications and platforms for the convenience of consumers, a diversified, cross-border approach in business operation can be created. We will also make more attempts and changes according to the travel habits of the current young people and organize various activities."
  MOMO-themed family suite, robot MOMO and its shop are particularly mentioned in the Wanda Hotels & Resorts. They have become families' and young guests' favorite in these days.
  MOMO: Breaking 2D Existence
  HOTEL INSIDER
  As early as in 2018, Wanda Hotels & Resorts had started shifted its attention to mid-to-high end hotel market and launched a series of mid-to-high end brands: Wanda Yue (middle end lifestyle brand), Wanda Moments (above-middle end lifestyle brand) and Wanda Yi (high end lifestyle brand).
  In terms of market expansion, Wanda has turned its eyes to the new consumer market and established a series of classic hotels successively. On top of this, Wanda utilized cross-border IP to break through tradition, and invented "Chinese style" based on it. For mid-to-high end hotel's combination of local culture and fashionable trends, the playfulness within is expounded by Wanda Hotels & Resorts:
  "MOMO is a new and independent IP of Wanda Hotels & Resorts. It has injected new vitality to our hotel brands. Illustrating classics with modern art, MOMO is designed to arouse enthusiasm of the general public for traditional Chinese culture."
  During the hotel stay, guests may scan the QR code in the room to browse MOMO's shop via applets. After receiving an order, MOMO, which is in white costume of Chinese style, would travel to its "shop", pick up the items and put them in its compartment. Then MOMO would carefully execute as per instruction to deliver while leisurely greeting the guests along the way.
  Among many fans of MOMO, Nancy, who often comes to Wuxi on weekends with her family, said to Yunji Technology: "My kid liked MOMO very much as he first saw it traveling around for deliveries. We wanted to know what it was capable of, so we tried to use it. To help my kid know the origin of this little robot, we read the Classic of Mountains and Seas and learned that MOMO's image originated from Kaiming Beast in that book. He said: 'I'm so happy that Kaiming Beast can play with me, and bring food to me.' It's really nice of Wanda to inject traditional culture to modern life."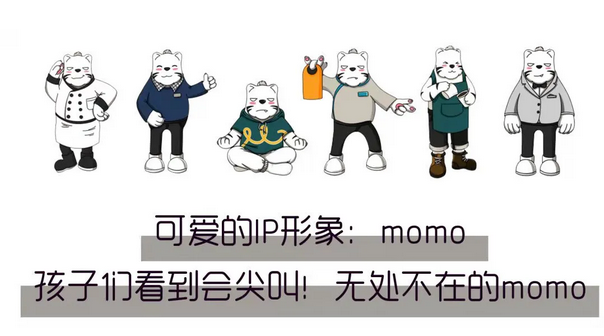 In Wanda Hotels & Resorts, MOMO is not only a friend to kids, but also a barista in WanVita, a chef appealing "Clear Your Plate" campaign in Fancy Yard, an ambassador of Wanda's children charity project, a curator of 2D Chinese Comic-Con, and a good commodity recommender and errand runner favored by young people and children. In addition, its exclusive memes and related products can enliven the atmosphere the hotel.
  In recent years, Wanda has been actively exploring brand IP and cross-border marketing. The service robot MOMO has been rendered an image, personality and smart interaction favored by young consumers. Thus, it can relate to the travel life of guests to give them a more friendly and warm experience during stay. For the good reviews on OTA platforms, Wanda Hotel & Resorts said:
  "As a hotel brand in the new era, apart from providing the best in-room experience to guests, we intend to make use of new technology and ideas to comprise new approaches, so as to better serve consumers and connect with them emotionally. Like all employees of ours, MOMO can provide continuous service and communication. In the future, we are going to continue to make MOMO a friendly and empathetic employee, living up to the expectations of our guests."
  4S Features: Following the Trend of Hotel Development in the New Era
  HOTEL INSIDER
  In recent years, as hotel groups at home and abroad have been carrying out brand layouts, Wanda Hotels & Resorts, as a life-oriented platform, has launched diversified layouts in the middle-end market based on its brand advantages.

  Apart from new brand Wanda Yi Hotel of this year, Wanda Moments Hotel, one of the early-established mid-to-high end brands of Wanda, integrates the design of modern lifestyle and convenient high-tech products and services to create a new living space featuring art, culture, fashion and intelligence.
  Positioned in the mid-to-high end market above, Wanda Moment Hotel has been providing first-rate service, cost-effective and intelligent rooms, and social spaces, presenting unique guest experience featuring 4S: Sweet, Social, Style, and Smart.
  Wanda Moment Hotel is equipped with a series of smart facilities, including automatic TV projector, robot delivery service, etc. Guests can browse the "Robot Delivery" mall, scan the QR code to have a cute robot "Huazai" deliver the commodities.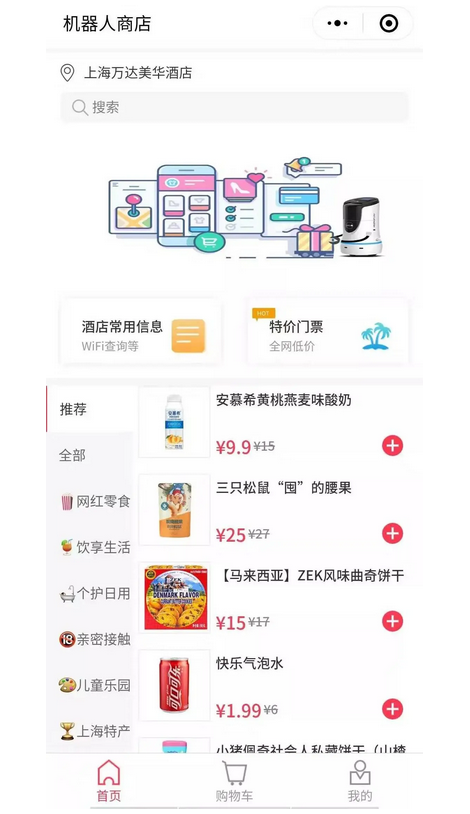 With the help of an exclusive design institute, Wanda has maintained its vitality in hotel products after upgrade and iteration again and again. Nowadays, our national confidence is getting increasingly strong, Wanda has leaned closer to the market by adapting to the characteristics and habits of the new-generation consumers who are the new hard core of our great nations. Wanda has always insisted on its brand concept by catering to new social needs, reaching more consumers with new services, utilizing new technologies to create new spaces, thus turning broad potential consumers to the strong basis of diversified brand development.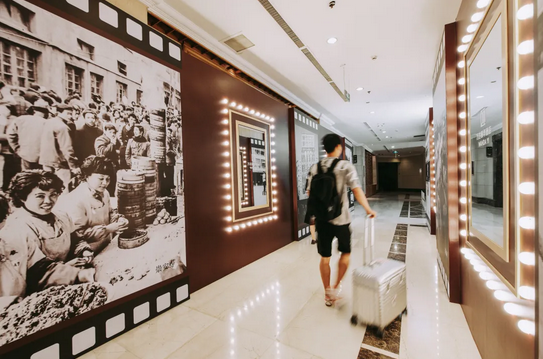 In the era of upgraded consumption and aesthetic demand, the exquisite life desired by new consumer groups is turned into reality by Wanda middle and high-end hotels: attract main consumer group, read and carry their values and lifestyles, and continue to press ahead for our aspirations.
  Interviewee: Wang Yan, Brand Director of Wanda Hotels & Resorts
  Text source: Yunji Technology
  Picture source: Wanda Hotels & Resorts
  Interview contact email: chenyi@Yunji.ai