Hotel Insider:
  This is about Yunji Technology's brand new interview column with hotel practitioners. With the concept of "seize the changes in the new era of hospitality, share the ideas of front-line practitioners", this column interviews hotel practitioners to share their knowledge, insights and practical experience in the period of hotel digitalization.
  Yunji Technology has been deeply engaged in the hospitality industry for 7 years, serving more than ten thousand clients. It aims to carry the value of the industry in the new economic era and empower the intelligence upgrade of hotels by recording the changes and growth of the hospitality industry and hotel staff collectively.
  Customized features and technology empower Ethos hotel's products and services to better satisfy the needs of millennials and young people in generation Z, focusing on the "fun" and "surprising" themes in the new era.
  Hotel Insider
  On August 26, 2021, Ethos Hotel Wuhan Riverside welcomed its first anniversary. Combining local characteristics with fashionable style, this hotel brings a unique scenery to this beautiful old city. Local features, trending style and innovative technology are all vividly displayed on this old street, marking a dividing line between historical landscape and fashionable block.
  The anniversary also marks the work anniversary of Rachel, a girl born and bred in Wuhan. This was the only starred hotel on Wuhan's riverside in the mid-1990s, carrying the memory of a whole generation of Wuhaners. After comprehensive upgrading in software and hardware and the implant of Ethos brand, it is now filled with trending styles. This also echoes the recognition from millennials such as Rachel herself. She said, the two words she would use to describe working in Ethos are "fun" and "surprising".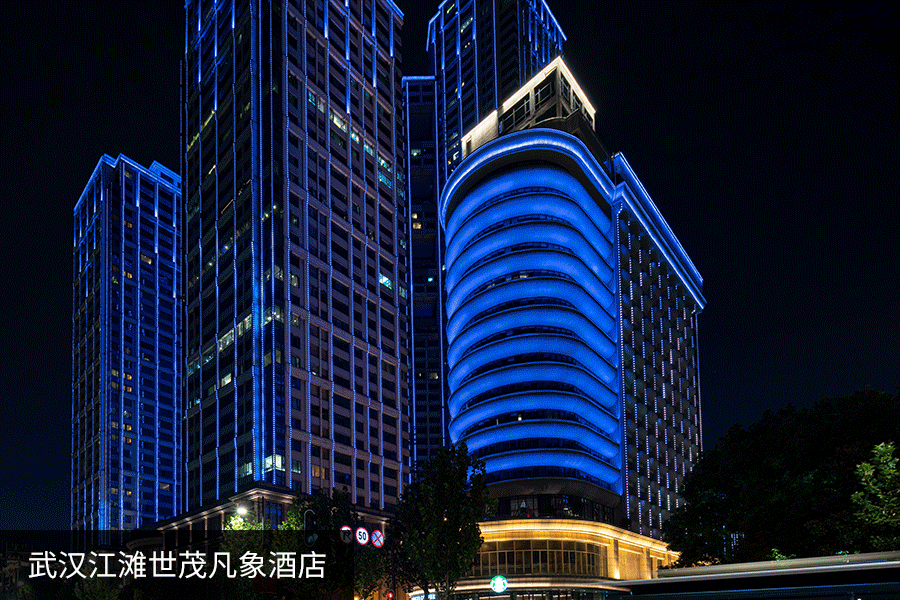 Last year, Rachel has taken pictures of products in Ethos' stunning souvenir shop, namely books, fashionable decoration and artwork, customized souvenir, Li Ning trench coat and Ethos products, and posted them to her WeChat moment. She received a lot of comments showing purchase intention. "Surprisingly, I have just found out that so many people like Chinese fashion trend like I do. I always thought it was just only for post-00's."
  "Chinese fashion trend refers to adding fashionable element on top of things made in China. It conforms to the young generation's need. And that's why I chose Ethos to work."
  MOKO, a post-00's student from Southwest University, compared Chinese fashion trend as an indispensable friend of hers. On Labor's Day this year, she came to Wuhan, a heroic city in the fight against COVID-19, and stayed in Ethos, a hotel she quickly fell for.
  Wuhan Ethos in the evening Time in Ethos
  In words about "fashion", "young" has always been at the top. With generation Z grows up and becomes the major consumer group, their consumption behaviors have significantly influenced the fashion trend.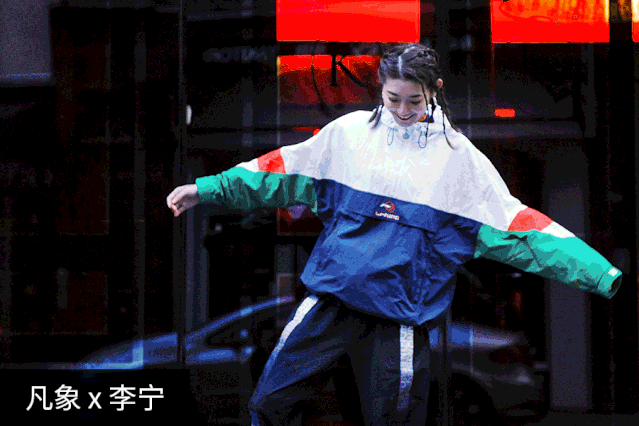 Two years ago, with cross-brand element trending, Ethos started collaboration with Lining, Saturnbird, Chali, Yunji Technology, Panda Brew and other domestic brands in facing the challenge of reshaping Chinese culture and changing the way of communication with hotel guests. At present, Ethos has become a popular and ubiquitous cultural phenomenon that redefined Chinese people's pride. For today's Ethos, going all the way from an ordinary hotel brand, to a hotel brand featuring Chinese fashion trend, products are not the only thing in vogue, and trend is not the only thing going abroad.
  In this special day of Wuhan Ethos' anniversary, Yunji will gracefully interview Ms. Wen Li, director of brand marketing of Shimao Hotels. She will enlighten us on how Ethos has become a popular brand of Chinese fashion trend that young people are enthusiastic about.
  Shimao Ethos: Build a Hotel Ecology in the New Era
  HOTEL INSIDER
  Since 2004, Shimao Group has devoted itself to developing its own hotel business. In 2017, Shimao Group and Starwood Capital jointly established Shimao Starwood Hotels Group. Their hotel brands are open to a wider range of partners, investors and proprietors. Since then, it has become an important responsibility of Shimao Starwood to make the brand more unique and distinctive in the industry. To this end, Shimao Starwood has been continuing to enrich and upgrade the content of its hotel brands. In 2019, it launched a new brand: Ethos in the hope of representing national brands in the global stage by focusing on millennials, building a hotel ecology, and becoming a true international brand.
  Ethos is a Greek word meaning "character" used to describe the guiding beliefs or ideals that characterize a community, nation, or ideology. This perfectly fits with Ethos brand culture of "born to be extraordinary". How exactly should the Ethos brand be defined? Ms. Wen said:
  "Hotel is a pan-industry scene which accommodates dining, drinking and leisure. Ethos is a brand that conforms to Chinese millennials' exploration of the future, the world and the reshaping of Chinese culture. Ethos is creating new consumption preferences for Chinese millennials who are full of personality and pursue cool travel life in entertainment, lifestyle and fast-moving consumer goods collectively"
  According to Ms. Wen, in the past two years, "Made in China" concept has been fully displayed in Ethos hotels in different cities. From design, construction, material selection to room supplies, Ethos has chosen quality suppliers in China. Ethos can also extensively connect guests with each other, and link the hotel with local communities. Customized features and technology enable Ethos' products and services to better satisfy the needs of millennials and young people in generation Z, focusing on the "fun" and "surprising" part.
  Fun Space: A Small Society of Fun
  HOTEL INSIDER
  In Ethos hotels in Xiamen and Wuhan, you might feel curious just by hearing about "There's a fun activity downstairs." In Ethos, you can have fun in your room, or in our bookstores, game rooms, galleries, etc. This is a small society full of surprises. No matter where you come from, choosing Ethos would always spice up your life.
  There are a bunch of activities favored by young people: Ethos collaborates with Xizhi studios to write scripts for live action role playing games, allowing players to experience other kinds of lives in an immersive environment; Know Yourself tea party enables participants to explore about themselves by sharing their ideas and stories; English corner helps people in different countries to communicate and make new friends; CityWalk supports young people to travel together, together exploring the vibes and characteristics of a city.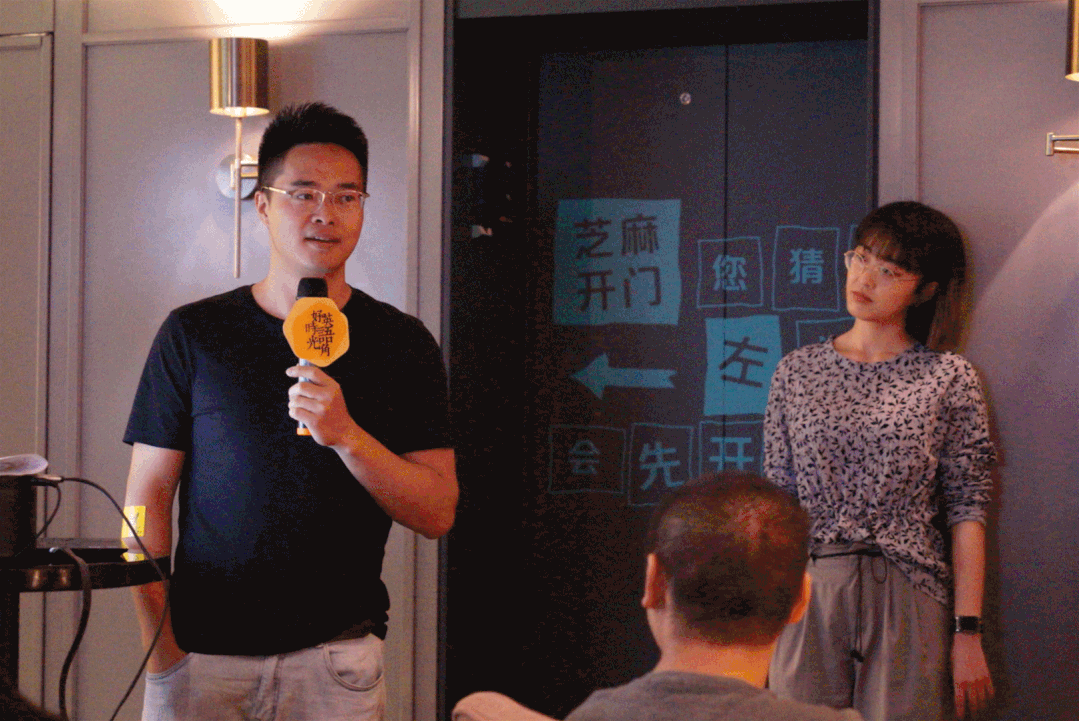 In addition, Ethos also offers a variety of board games, salons, movie theaters, book clubs, themed parties, charity exhibitions… providing all kinds of choices besides board and lodging is what makes Ethos unique. They also cater to the needs of young people's enthusiasm about pleasure and novelty.
  Creating Surprises: At the Forefront of Technology
  HOTEL INSIDER
  The development and application of Internet technology have decided their lifestyle as for millennials and generation Z. Also, Ethos builds its brand concept by integrating contemporary ideology and historical connotation based on this kind of lifestyle. Plus, Ethos presents intelligent products and application in a substantially artistic and avant-garde experience, constantly creating "surprises".
  Yunji has deployed intelligent service robots "Xiaoxiang" "Xianggong" and intelligent housekeeper "Xiaomao Speaker" in Ethos Xiamen and Wuhan, demonstrating hi-tech welfare by integrating smart technologies into hotel scenes, thus optimizing guest experience and satisfaction.
  When you settle down in your hotel room after a long and tiring journey, your will get your first guest, that is a Yunji service robot. After greeting you in an adorable way, it will gift you a small token, giving you a unique sense of ceremony in your journey. Of course, the considerate interaction of Ethos' smart technology is just beginning here.
  From Ctrip traveler/photographer@行摄光阴
  Wuhan's travel season peaked this summer, making contactless service an unspoken "discipline" for hotels and guests. In the hotel, one day of Yunji delivery robot "Xianggong" is like this: getting a phone call from a guest, picking up designated item(s) as soon as possible, traveling to guest room via GPS navigation, notifying guest for pick-up via dialing in-room landline.
  "In peak seasons, 'Xianggong' would make 100 to 200 trips every day. Sending kids menu to rooms is the favorite job of Xianggong, and parents are very reassured to have their kids order some finger food and have it delivered to the room. Kids are so happy to see it." Rachal told Yunji.
  Robots have become efficient, industrious and popular helpers for Ethos staff. In the post-pandemic era, a hotel service robot is not merely a playmate for kids, but also a useful tool to guarantee safety. It can be reflected in the good reviews on OTA platform.
  In addition, every guest room of Ethos is equipped with "made in China" smart solutions, facilitating guest check-in, dining, consumption, etc.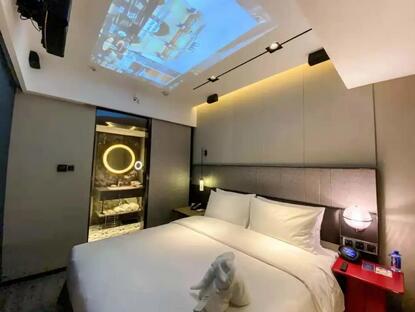 Ethos Wuhan's TV room provides projection on the roof via smart audio-visual equipment, quite suitable for TV enthusiasts who can just lie flat and watch TV, reliving cervical spine's pressure from the trip. The rooms are also equipped with "Xiangneng" mattress, whose firmness can be adjusted according to guest preferences. "Xiangneng" is also a "Made in China" brand. In the future, Ethos will continue to upgrade modern products to meet the smart lifestyle preferences of new consumer groups according to the accumulative data of guest preferences.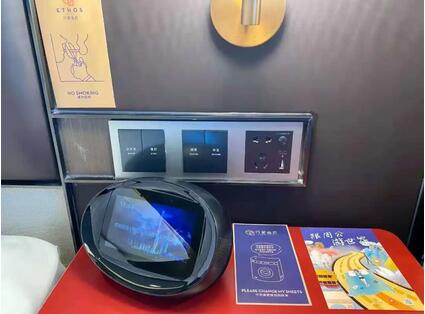 Currently, digitalization is underway for hotels. With Chinese fashion trend was a perfect response to the increasing confidence of the whole nation. In this regad, Ethos focuses on millennials to construct hotel ecology in the new era. Doubtlessly, it is the best place for practice of Chinese fashion trend technology due to its flexible application of smart technology in hotel scenes, expressing the new service concept as well as Ethos brand image.
  "Ethos stresses on people's center position in technology." Ms. Wen said. In terms of technology, Ethos has an underlying principle: service is the essence of the hotel industry. The application of technology in Ethos does not aim to replace human service, but to improve and empower service.
  Be intelligent robots and speakers that have already landed, or more smart products to be used in the future, Ethos will make full use of them in running hotels. This is a powerful embodiment of technology for consumers of Ethos, returning to emotional existence and presenting true values.
  Interviewee: Wen Li, director of brand marketing of Shimao Hotels
  Text source: Yunji Technology
  Picture source: Ethos Hotel
  Interview contact email: chenyi@Yunji.ai